About Downtown Santa Monica (DSM)
Downtown Santa Monica, Inc. is a non-profit organization that works with the City of Santa Monica, California, to manage services and operations in Downtown Santa Monica while promoting economic stability, growth and community life within its neighborhoods. As one of the leading BIDs in the country, Downtown Santa Monica generated more than $1 billion in sales tax revenue for the city.l
Project Goals
Downtown Santa Monica had previously created a Salesforce database, but hadn't put it to use. They approached us with the goal of reviving the abandoned Salesforce database, and converting it into a functional and useful tool.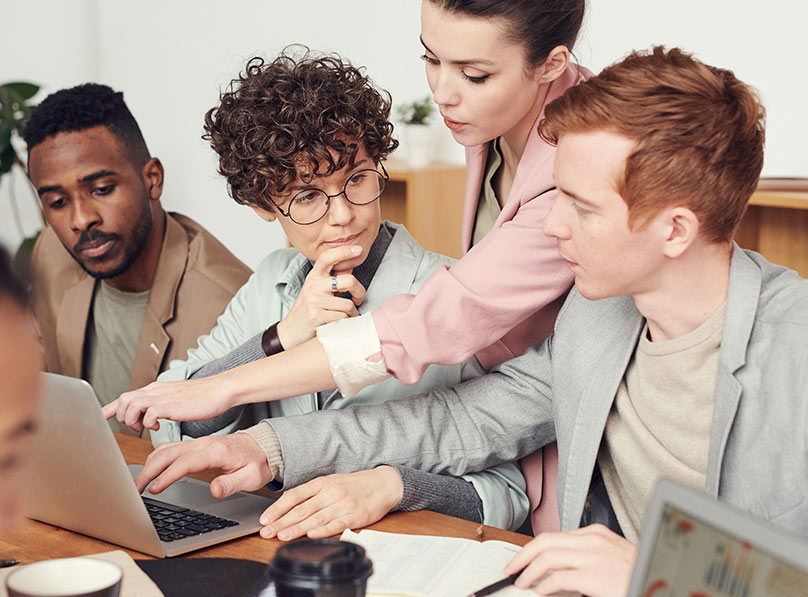 CHALLENGES
The previous Salesforce had been abandoned and so, wasn't updated with new or relevant data.
Since it had been abandoned, existing and new data wasn't integrated into the database and was scattered across spreadsheets instead.
The previous Salesforce CRM configuration was not customized to meet the needs of an improvement district.
Our Solution
In a bid to revamp and reestablish the Salesforce configuration and retrofit historic data into the new model from various sources. As the Salesforce configuration was developed and implemented, DSM's staff and teams also had to be informed on the functionality of the systems, and guided through using the new Salesforce configuration on a day-to-day basis.
Here's what we came up with:
A new, custom configuration built specifically for DSM's needs.
Functional and accessible reports and dashboards to give leadership a 360 degree view of the activities in the district.
A complete and thorough import of historical data, stored and scattered across multiple platforms, in numerous formats.
Email integration to track activity, maintain contacts and uphold a common schedule and calendar.
The Results
Leveraging their new Salesforce implementation, DSM saw an immediate increase in organizational efficiency and were able to refine previously slow and tedious processes. From giving the organization's leadership a 360-degree overview of their processes and tasks, to customized training that guided them through making the most of the Salesforce platform, DSM was able to overhaul their analytics and data-led activities, resulting in better performance, across the board.

Accessible & actionable data, all in one place
Significant increase in Salesforce usage, across DSM's teams

A complete overview of DSM's practices, accessible on-demand for the organization's leadership

More efficient, faster and streamlined internal communications for more effective internal processes