Get More Out Of Salesforce With Our App Development Services
We help you deliver cutting-edge, custom-built applications that drive productivity, enhance customer experiences and streamline your operations.

Enhanced User Experience

Mobile-Inclusive Strategy

Low-Code Solutions

User-Friendly UI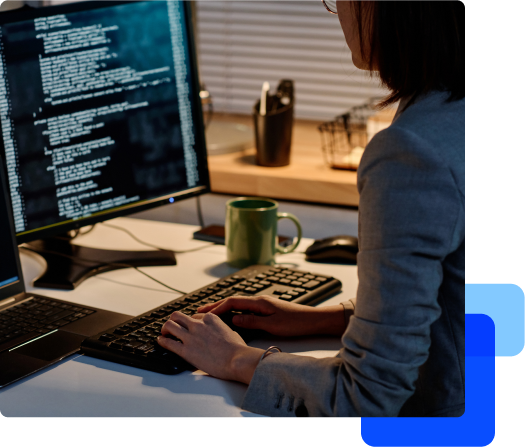 Why Choose Us For Your Custom App Development
Extensive Expertise
Amongst other App developments, we are the creators of District360, the top-rated CRM built exclusively for Downtowns. We capitalize on this to create powerful apps that are user-friendly.

User-Centric Design
We prioritize user experience, creating intuitive interfaces that enhance usability and drive adoption. We design visually appealing apps that are easy to navigate, ensuring a seamless experience across devices.

Seamless Integration
Our expertise extends beyond app development. We have extensive experience integrating Salesforce apps with other systems, such as CRM platforms, marketing automation tools and third-party applications.

Scalability and Future-Proofing
Our flexible architecture accommodates evolving requirements and increasing data volumes. Your custom Salesforce app will remain scalable and adaptable, allowing you to maximize your investment.

Agile Development Methodology
With regular iterations and feedback loops, we involve you in the App Development process, ensuring visibility and enabling quick adjustments and faster time-to-market.

Ongoing Support and Maintenance
We provide continuous support and maintenance services, proactively monitor and manage your apps, apply updates and provide timely enhancements to keep them running smoothly and effectively.
Key Features Of Our Salesforce App Development Services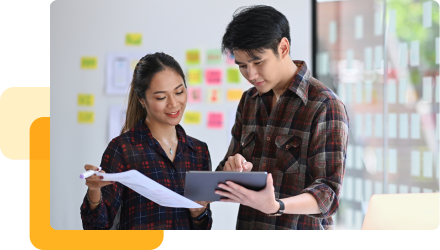 Custom App Development
We specialize in creating custom Salesforce applications for your specific business needs. Our expert developers work closely with you to understand your requirements and deliver solutions that enhance productivity, automate processes and drive business growth.
App Integration
We have expertise in integrating Salesforce apps with other systems and applications within your tech stack. Whether it's integrating with CRM platforms, marketing automation tools or third-party apps, we ensure seamless data flow and synchronization to create a unified and efficient ecosystem.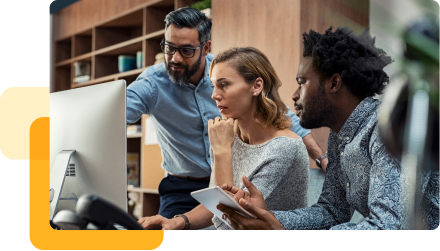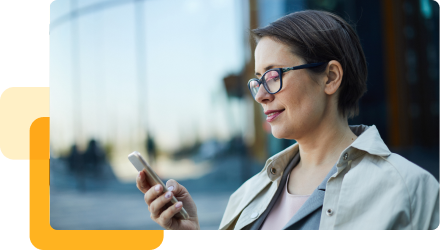 Mobile App Development
In today's mobile-centric world, having a mobile app presence is crucial. We offer Salesforce mobile app development services, creating native or hybrid mobile apps that extend the power of Salesforce to your employees and customers on the go. Empower your team with access to critical business information and functionalities anytime, anywhere.
App Enhancement and Customization
If you already have Salesforce apps, we can help enhance and customize them to align with your evolving business needs. Whether it's adding new features, improving user experience, or optimizing performance, our team ensures your apps continue to deliver value and meet your business goals.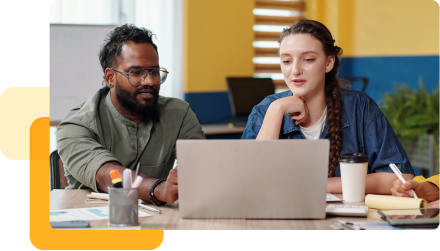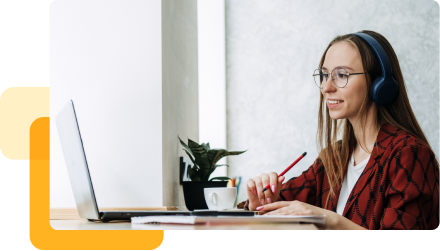 App Maintenance and Support
We provide comprehensive app maintenance and support services to ensure the smooth functioning and performance of your Salesforce applications. Our team is available to address any issues, provide timely updates and offer ongoing assistance to maximize the efficiency and effectiveness of your apps.
App Migration and Upgrades
If you're looking to migrate your existing applications to Salesforce or upgrade to the latest version, we can assist you with a seamless transition. Our experts will handle the migration process, ensuring data integrity and minimal disruption for a smooth experience.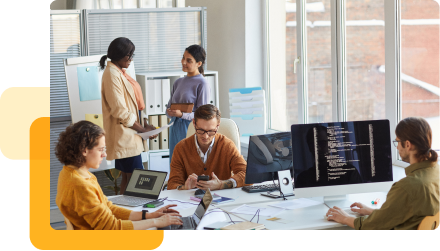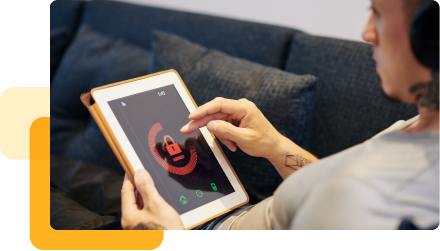 App Security and Compliance
We prioritize the security of your Salesforce applications and data. Our development processes adhere to industry best practices and security standards to ensure confidentiality, integrity and availability of your sensitive information. We implement robust security measures and stay updated with the latest security patches and enhancements.
Training and Documentation
We provide comprehensive training and documentation to ensure your team has the knowledge and skills to use and manage your Salesforce applications effectively. We offer tailored training programs that cover app functionality, administration and best practices to empower your team and drive adoption.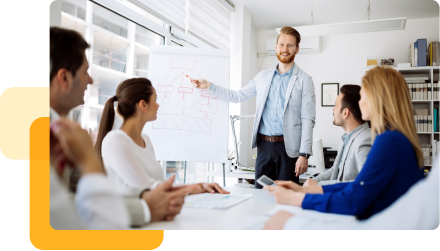 District360, Revolutionizing District Management with Salesforce
We specialize in creating custom Salesforce applications for your specific business needs. Our expert developers work closely with you to understand your requirements and deliver solutions that enhance productivity, automate processes and drive business growth.




The Impact Of Our App Development Services
1
Enhance User Experience
With intuitive interfaces, smooth navigation and personalized experiences, your users will have a seamless and engaging experience.
2
Access Real-Time Data
Gain valuable insights into customer behavior, sales trends and performance metrics to make data-driven decisions and drive business success.
3
Extend Salesforce Functionality
Whether it's adding custom modules, integrating with external systems or building industry-specific features, we help you unlock the full potential of Salesforce.
4
Enhance Collaboration
By creating custom apps that facilitate seamless information sharing, task management and team collaboration, we help improve teamwork and facilitate collaboration.
5
Enable Mobile Workforce
Empower your workforce with native or hybrid mobile apps that provide on-the-go access to Salesforce data and functionality for better responsiveness.
6
Stay Ahead of Competition
With customized apps and experiences, we help you differentiate your business, deliver unique customer experiences and stay ahead of the competition.
Take the leap towards automated workflows and streamlined operations today.