About Downtown DC
The Downtown DC Business Improvement District is a private, non-profit organization that was founded in 1997, and provides capital improvements, resources and research that keep the district clean and secure, while also maintaining economic and environmental interests in the area. It encompasses a 138-block perimeter of approximately 520 properties within the heart of Washington D.C.
Project Goals
Downtown DC approached us with the objective of designing and developing a case management system that would accommodate their need for case management with an emphasis on managing, tracking and overseeing requests submitted to the District of Columbia's 311 system.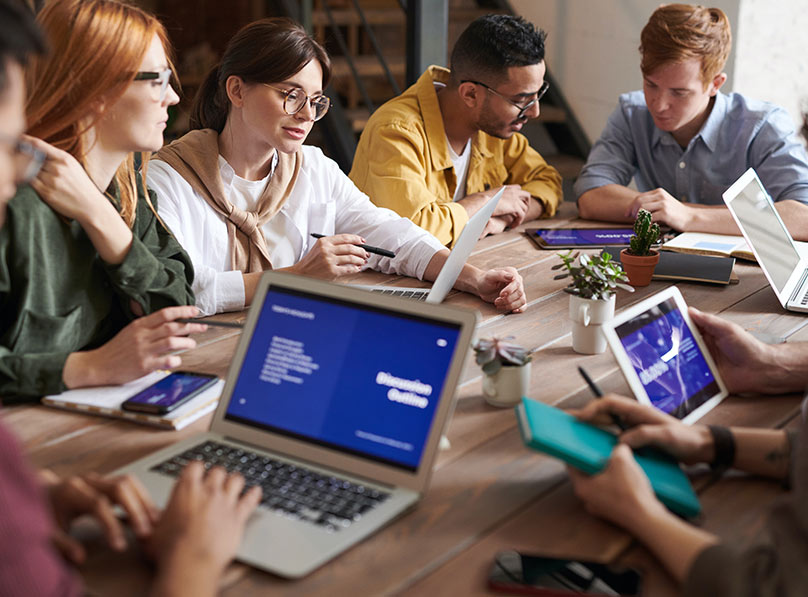 CHALLENGES
Previously, they had used a custom-built application for over 10 years. This system gave little room for flexibility and scalability, making it less than ideal for a BID.
Custom development of a new system that served the same purposes would be extremely expensive.
Many of the organization's members and staff were not accustomed to the old system, making it difficult and tedious to use.
A new Salesforce configuration had to be developed, while also importing old data stored on the old application.
Our Solution
To help Downtown DC meet their goals, we conceptualized an integrated Case Management System that could work in conjunction with Downtown DC's existing Salesforce platform. With such a solution, we aimed to give the leadership at the organization a complete overview of their processes, as well as accessible and actionable data that was categorized in both reports and dashboards. This gave their staff the ability to manage and process service requests efficiently, making it the most appropriate solution for their needs.
Here's what we came up with:
A custom Case Management system that would work within Downtown DC's existing Salesforce configuration
Convenient Reports & Dashboards to efficiently manage and categorize requests
Specialized reporting for staff to handle requests efficiently
Actionable data in one place to give the organization's leadership a complete overview of all current and previous requests
The Results
After the implementation of District360 within Downtown DC's existing Salesforce configuration, the organization saw an immediate increase in efficiency across the board. Staff and internal teams found it much easier to leverage data, as they had access to streamlined data via dashboards and reports. This was particularly true for newer members, as we guided them through the new implementation, which required little technological expertise or any sort of specialized skill set, unlike the older configuration.

Increase in efficiency across the board, with the organization's leadership having a complete overview in one place

More optimal performance by virtue of accessible dashboards, reports and streamlined data