About Capitol Lighting
Capitol Lighting, the parent company of 1800Lighting, is a retailer dedicated to lighting products, systems and services. Their e-commerce platform, 1800Lighting.com, is their digital sales platform, focusing on lights, installations, repairs and home appliances.
Project Goals
In a bid to boost their digital presence and refine their sales processes online, Capitol Lighting wanted to establish data-led, company-wide processes to gauge and analyze the performance of their sales teams. From management to metrics, they required a system to execute their activities and achieve both short-term, as well as long-term goals. Finally, they wanted a centralized database that could give their analytics teams the edge they needed to take their business to the next level.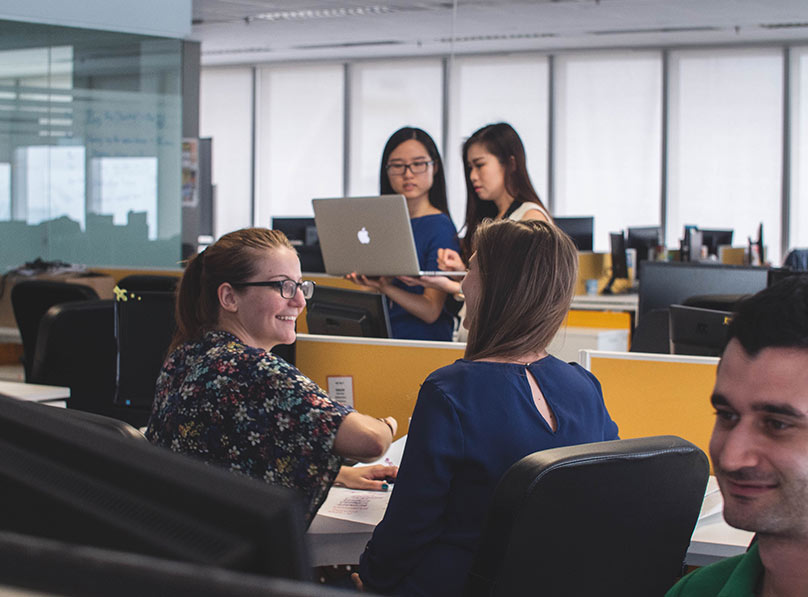 CHALLENGES
The Management lacked visibility of the sales reps activities and their performance.
The sales reps were managing their activities through emails and spreadsheets. As they lacked a structured CRM system, they were unable to prioritize their work.
The Sales managers were unable to track attainment vs quotas and sales rep commissions.
Our Solution
To help Capitol Lighting meet their goals, we ideated and settled upon a Salesforce integration that could work within their existing e-commerce platform, which was powered by Jitterbit. To give them a 360 degree overview of their marketing and sales operations, we conceptualized a system to sort and organize prospects, established a lead lifecycle and set up a centralized, dynamic database that gave management a company-wide view of all relevant data.
Here's what we came up with:
Implemented Salesforce to function with Jitterbit, providing an efficient and economic solution to Capitol Lighting.
Developed a system to score prospects based on the level of engagement they showed on 1800Lighting.com.
Set up and implemented a lead lifecycle management process within Salesforce, giving Capitol a complete overview of their Sales data.
Established a centralized database, giving management the ability to track sales rep quotas, attainment and commissions. All of this was packaged in convenient reports, with dashboards for organization.
The Results
Our solution blended Capitol Lighting's existing configurations with data processing and organization that helped sales teams operate more efficiently and effectively. Apart from sales teams, we gave Capitol Lighting's management access to a 360 degree overview of their operations, cutting down on errors and losses. With the power of analytics, Capitol Lighting's training programs were also revamped to better suit their needs, as well as customer trends, which were highlighted by our Salesforce integration.

Overview of sales and marketing processes

Increased sales with the power of analytics

Revamped and more effective training programme