About DLBA
The Downtown Long Beach Alliance (DLBA) is a 501(c)(6) non-profit organization operating on behalf of the residents and property owners in Long Beach's downtown areas. It is dedicated to the management, marketing, security, maintenance, advocacy, economic and community development of it's two assessment districts in cooperation with the city of Long Beach, as well as it's private sector.
Project Goals
DLBA wanted to overhaul their existing systems and streamline their operations, while implementing a new CRM channel to manage business, contact and property information. As they did so, they needed to migrate all historic data and retire their legacy systems. An additional requirement was to automate the business directory on the website to be dynamic and update in real-time.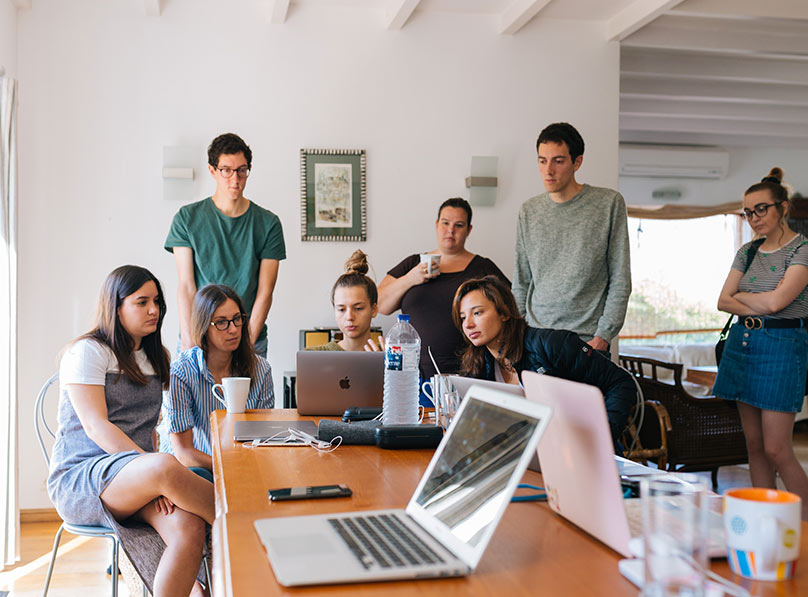 CHALLENGES
DLBA had an existing system that was outdated and incompatible with newer data and could not communicate with modern systems.
The existing system was difficult and unintuitive to use, giving staff and internal teams numerous problems.
It couldn't be integrated with newer systems, resulting in scattered and segregated data.
It wasn't scalable and so, did not suit the organization's needs as they grew both horizontally, as well as vertically.
Our Solution
To meet DLBA's needs, we came up with a customized solution that leveraged the power of District360 to help them overhaul their processes & streamline their data. We customized the District360 Salesforce CRM utility to better suit their needs, giving them access to all their data, conveniently organized, in one place. Before execution, we also ensured that existing staff and team members were accustomed to the new system.
Here's what we came up with:
Custom District360 Salesforce CRM to establish support across DLBA's unique channels
Reports & Dashboards for specialized and categorical reporting
Interactive dashboards for DLBA staff & leadership to efficiently manage all data in one place
The Results
After implementing our conceptualized solution, DLBA was able to leverage the power of District360 to put all the organization's data in one place. Moreover, they benefited from the flexibility this offered them, as data could easily be categorized and segregated into actionable reports for teams to act upon. Taking it one step further, we also used DLBA's CRM channels and data to generate an interactive map for DLBA, letting them see the impact they were making in real-time.

All organizational data in one convenient and accessible place

Flexible and easy-to-use database paired with training made it easy to adopt

Consistent support through implementation and use of the new system

Increased efficiency through maintaining the interactive map using CRM data