About NSF International
NSF International, which was previously known as the National Sanitation Foundation, is an independent, accredited organization that develops standards, tests and certifications for public health systems and processes. NSF provides holistic auditing, education and risk management solutions, with public health and sustainability in mind.
Project Goals
Given the international nature of NSF's work and impact, they needed to record, track and monitor their sales operations and statistics in local currencies. NSF also required a more in-depth approach for their analytics and data teams, as they wanted to leverage their global user base for more reach in terms of marketing and engagement.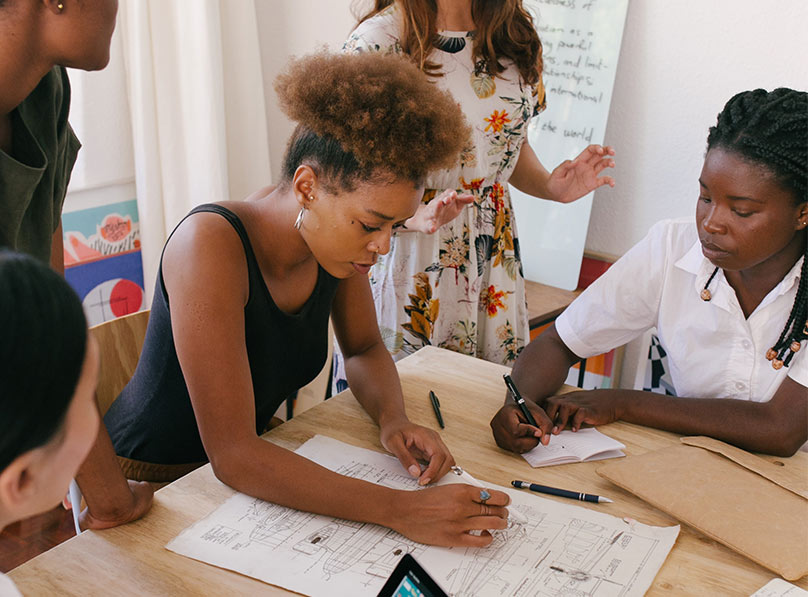 CHALLENGES
NSF's existing approach was very inefficient and error-prone. Sales teams were manually converting data from local currencies to the corporate currency, which led to errors and inefficiency in the organization's workflow.
Uncategorized customer data that varied from team to team meant NSF were unable to run targeted digital campaigns to attract new customers. Given the diversity in the services NSF offered, customer data was scattered and disorganized.
Given the international nature of NSF's work, duplicate data issues and overall data management on an international level became very tedious and difficult.
Our Solution
To help NSF refine their existing processes, we envisioned a case management system embedded within Downtown DC's existing Salesforce platform. This meant that NSF would have access to organized and structured customer data, housed in one place. This central database would also be highly flexible and dynamic, making it optimal for international organizations. Marketing teams would also have the ability to segment customer data as they saw fit, eventually resulting in highly effective targeting campaigns.
Here's what we came up with:
We designed and developed a case management system within Downtown DC's existing architecture, seamlessly integrating NSF's processes with an already existing database.
Refined NSF's workflow to assist sales teams, resulting in much more organized data and overall efficiency across numerous departments and channels.
Established a centralized database with custom objects, giving NSF's teams the ability to segment data with custom filters, resulting in the ability to run, track and monitor targeted or personalized marketing campaigns.
Set up an opt-in process for existing and new prospects within Pardot, giving sales teams a lot of flexibility in creating custom preferences, with more than 90 lists in a single screen.
The Results
Our solution automated many of the processes that were holding NSF back. Giving sales representatives access to a dynamic, organized and centralized database streamlined their processes, resulting in increased data quality and much more accurate reporting. Furthermore, sales teams could track custom campaigns and prospects, allowing them to develop specific and personalized communications. Previously time-consuming tasks, like manual currency conversion, were automated, removing errors and inefficiencies in NSF's workflow.

Increase in Sales Across the Board

100% Accuracy in Currency Conversion

Successful Targeted Campaigns

360 Degree Visibility of Sales Metrics